Rare Military Leather Mule Trunk C1900 (SOLD)
£1,250.00

Stunning Mule Trunk, very hard to find circa 1900 – 1940's English, Mule or Camel military trunks, originally carried on each side of the mule or camel for the transport of uniforms and boots.
Beautiful colour and patina. This trunk is rare to find with retaining the original leather, iron loops and linen lining.
Mule Trunks were popular items of luggage for soldiers and their regular shape and flat top makes them still practical today. The design is typical with pine sledge fit and a tin base to waterproof against wet ground. This trunks has a wooden bar to the top, where it hinges, a lock fitting to take a padlock and is are lined in linen. 
The trunk still retains its iron loops which were used to attach these trunks to the Mule.
This trunk would make amazing coffee table or used for a bedding box at the end of a bed, being this versatile these can be used for any kind of storage and would not look out of place in any home, or as a fantastic shop display piece.
Dimensions:

 

H 45cm x W 70cm x D 44cm
Price does not include postage & packaging
Out of stock
Description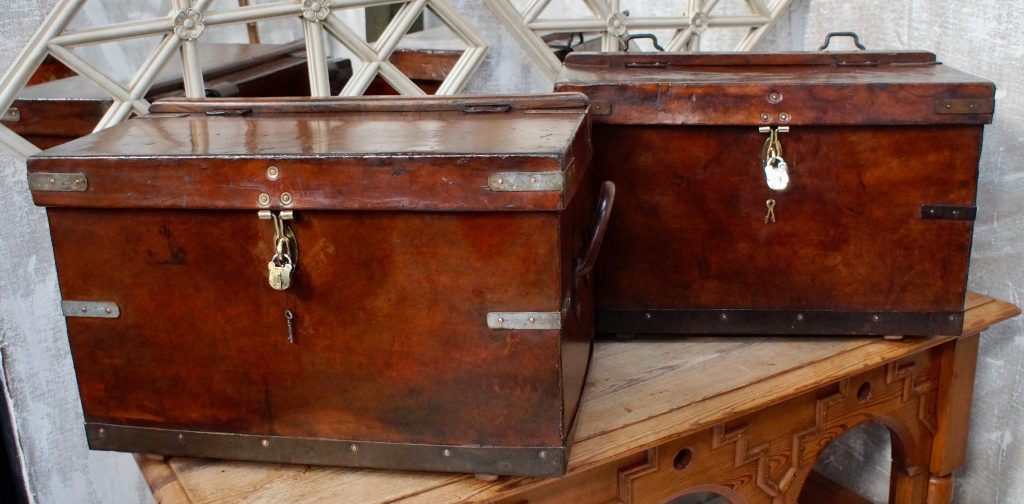 Italy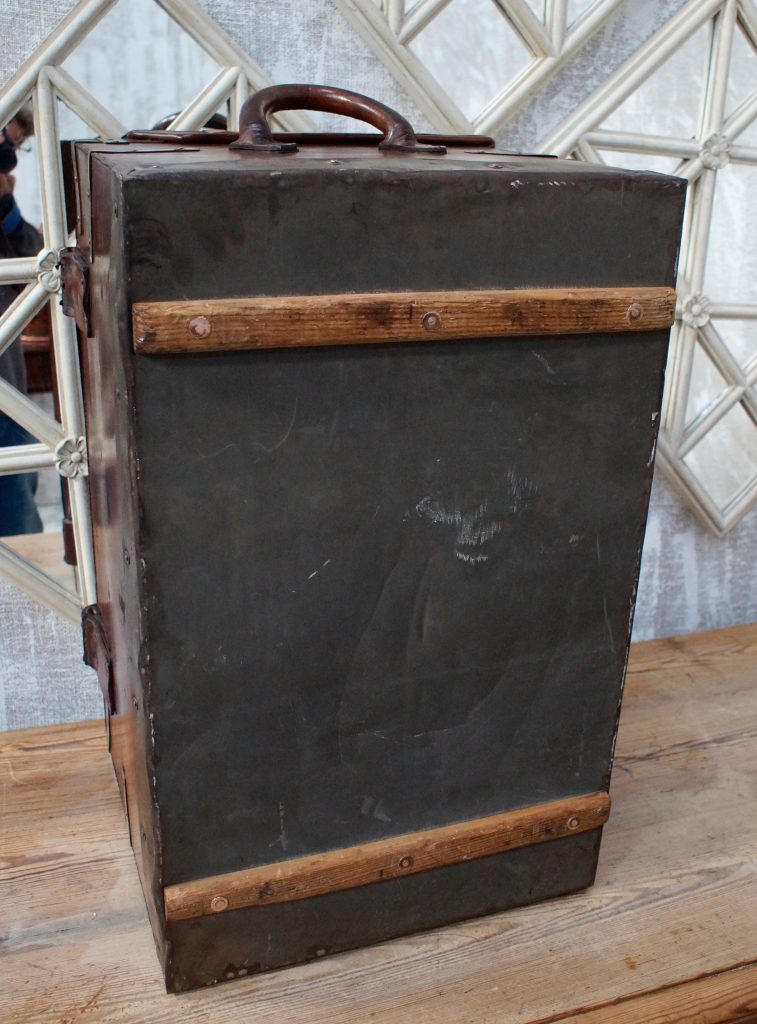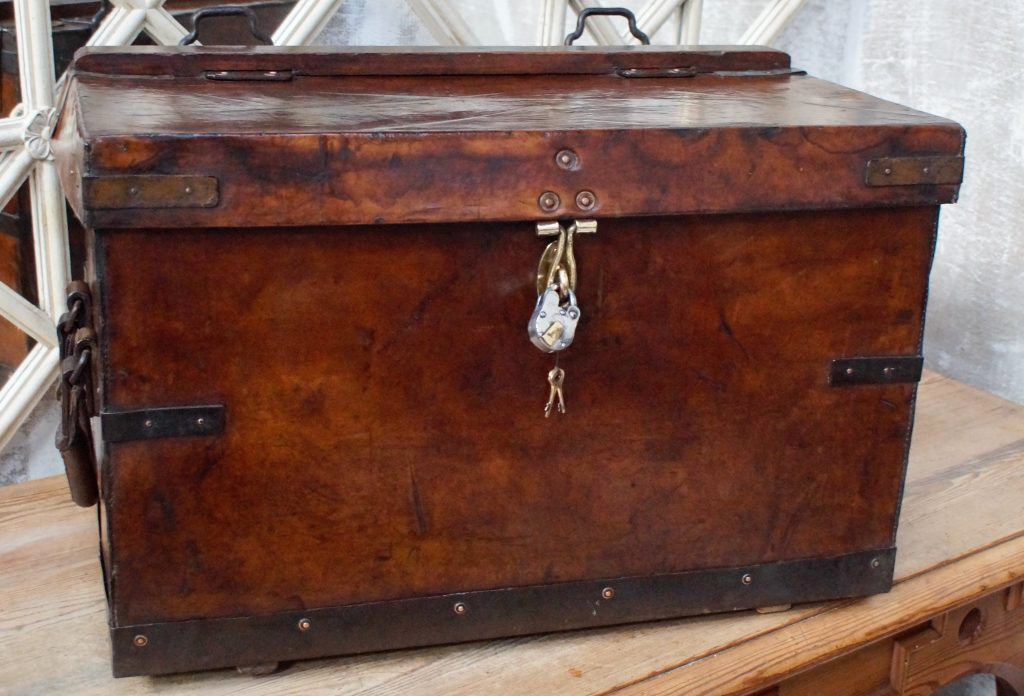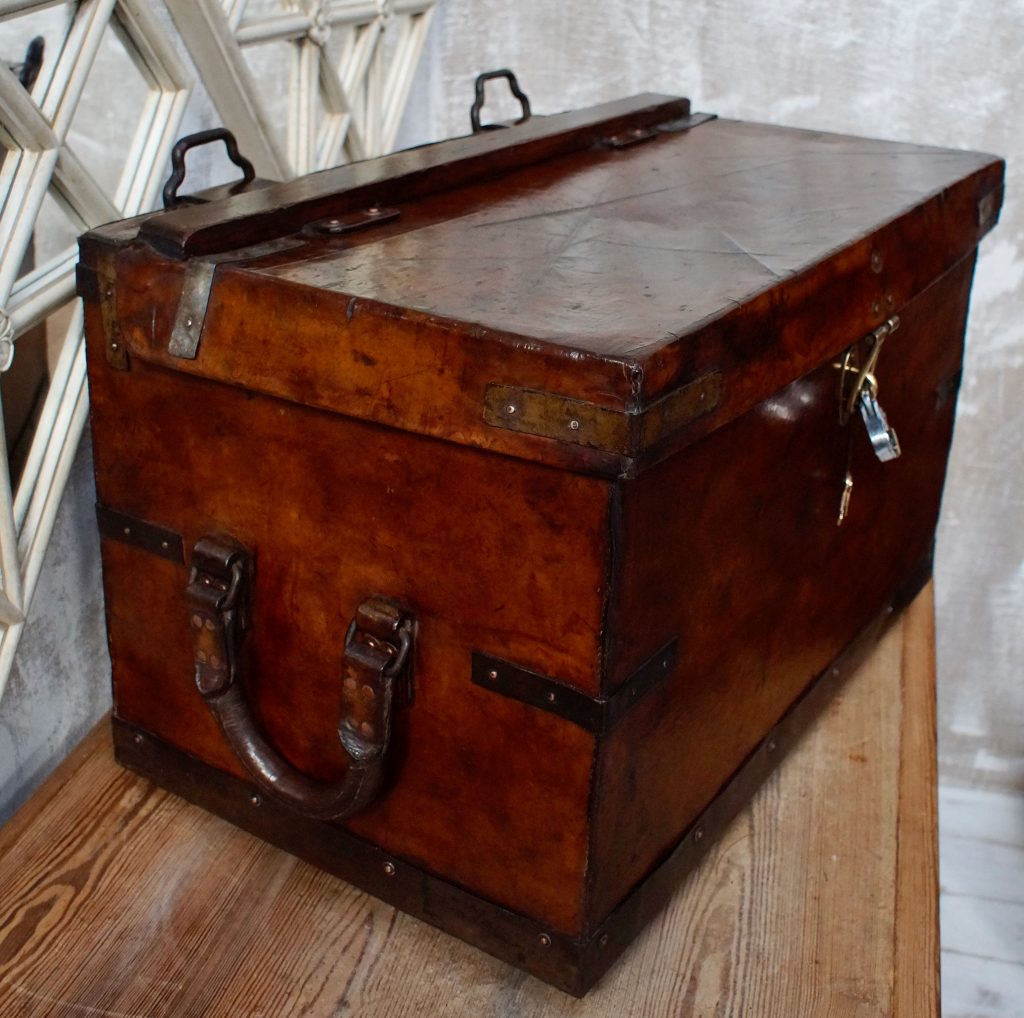 M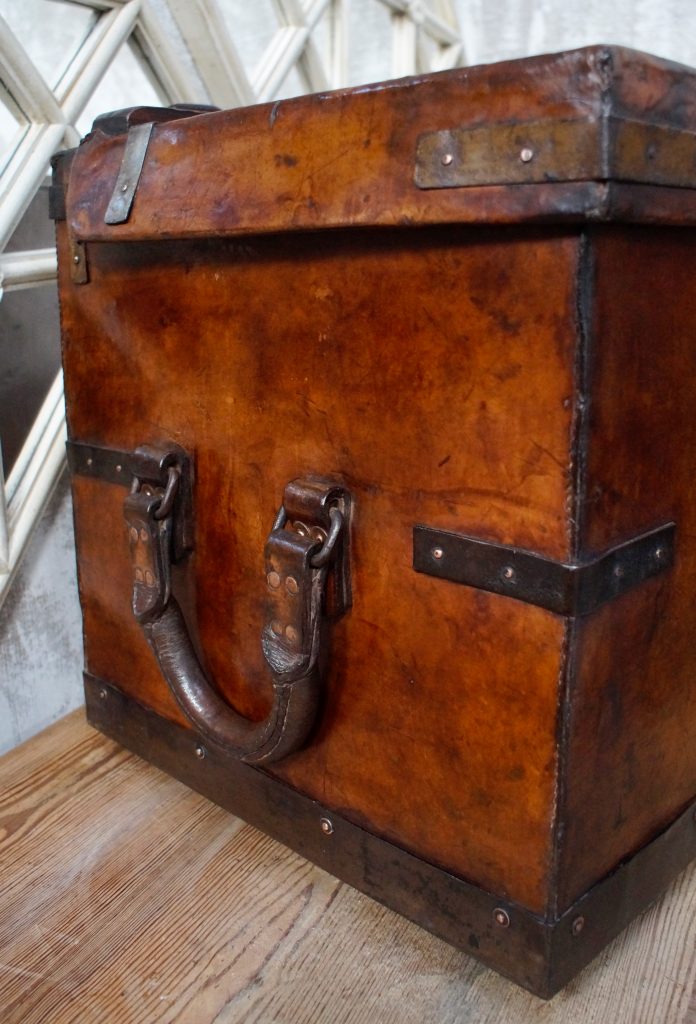 u