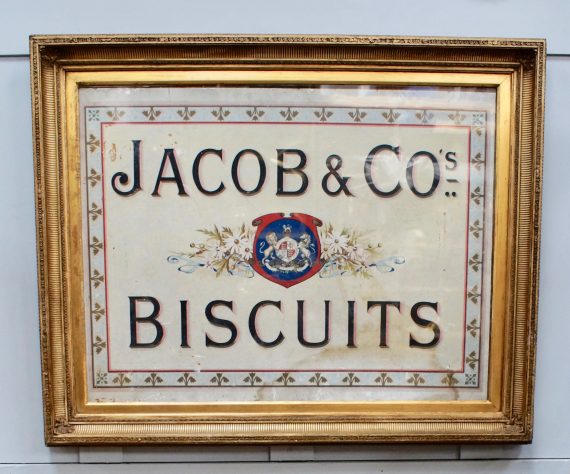 Edwardian Jacob & Co's Biscuits Show Card
£780.00

W&R Jacob was founded by two Quaker brothers, William and Robert, in Waterford, Ireland in 1851. Shortly afterwards the firm relocated to Peter's Row, Dublin.
A fire completely destroyed their factory in 1880. The firm completely rebuilt and extended the site, and installed new machinery.
W&R Jacob had introduced "American Crackers" by 1881.
W&R Jacob introduced the cream cracker in 1885. The new product was to quickly prove a great success.
Large Edwardian Gilt Wood framed advertising show card for Jacob & Co's Biscuits, used in shops and department stores, does show signs of wear due to age. C1905
Dimensions: L: 86cm H: 69cm D: 5cm